Welcome to Tatum High School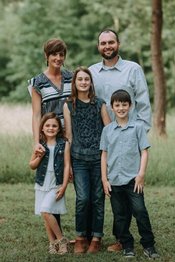 THS Principal, Matthew Quick and Family
Principal: Matthew Quick
Assistant Principal: Marcus Clark
Counselor: DeBranda Bradford
Contact Info:
Tatum High School
600 Crystal Farms Road
Tatum, TX 75691
Phone: (903) 947-6482
Fax: (903) 765-7816
Nurse's Fax: (903) 765-7875
Welcome parents and students to the 2019-20 school year! This year promises to be a great one for THS students. Our new "Go Center" will help our seniors get a head start on life after high school by applying to colleges and starting the college financial aid process with the FAFSA and scholarship applications.
See the links below for other important information:
Schedule Change Request Form (Closed)